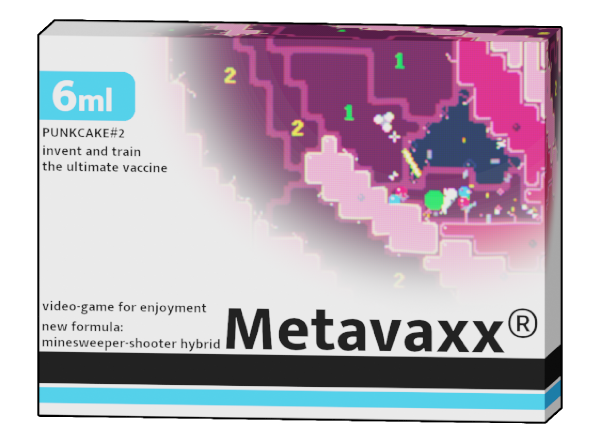 Metavaxx 🔬
Metavaxx 1.2 patch! 👩‍🔬🔬💾
---
Hi all!

We just released a new patch for Metavaxx! Again, a few bug fixes and some minor changes. The biggest change might be quite welcome though: one of the unlockable laboratories will now let you start a new run with the chemical marker, letting you mark cells from the start!
We've also added volume sliders which were woefully missing, and we've added Discord Rich Presence, showing off your current vaccine with its name and your progress on it!
Once again if you're using the Itch io launcher, the game should auto-update, and things should go smoothly and your save should be safe. If you're not using the launcher, you'll have to download the game again and do the update manually. Your old save is compatible, you'll just have to make sure that your save.bnk file ends up in the folder of the new version.
Here is the complete changelog:
the Kerixxons laboratory is rebranding: now unlocks the chemical marker from the start!
added Discord Rich Presence
better volume controls in the options
fixed leaderboard breaking if one entry had a price of 0
fixed stretched rendering when screen fx was off
fixed audio glitching out when closing the window