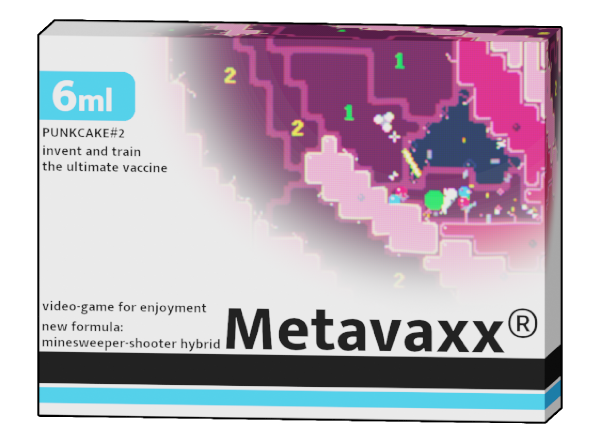 Metavaxx 🔬
Metavaxx is out now! 👩‍🔬🔬
---
Metavaxx is strategic minesweeper-shooter hybrid where you are tasked to develop the ultimate vaccine!
It features:
🔫 tight shooter action
🧩 classic minesweeper thinking
🤔 strategic decision making
💪 25 different body samples to cure
🧬 20 unique upgrades to choose after each level
🥼 6 laboratories giving you a unique boost for your playthrough
🎲 randomized gameplay for considerable replayability
🎶 chiptune music by the amazing Pentadrangle
📝 name your own vaccine (and the game)
It's our second game as PUNKCAKE Délicieux! We're releasing a whole new game every month, individually for 6$ on Itch, and as part of a 3€/mth subscription on Patreon!