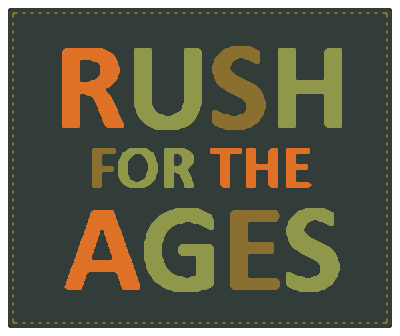 Rush for the Ages ⏳
Rush for the Ages 1.1 patch is up!
---
Hi all!
The first patch for Rush for the Ages is here! Thankfully there has been no crash or major issue to fix, so it's all mostly minor fixes, some balancing and quite a few language fixes.
Here is the complete changelog:
[BALANCE] -2 glory for factory
[BALANCE] discard cost added to Computer
[BUGFIX] You can now play card from ages pool even if you have only 2 people left
[BUGFIX] Religion tag selection now work properly with Spectacles and Currency
[BUGFIX] Gauntlet win condition is now checked AFTER the last coins are collected
[BUGFIX] Game wont crash if you validate before menu animation end
[BUGFIX] No more pink civilization name.
[BUGFIX] empty handed IA is not allowed to play cards needing discard naymore
[ERGONOMY] Added an age icon on each card for accessibility to colorblind players
[ERGONOMY] "In your timeline" is added for all card counting local tags
[ERGONOMY] "Instructions" button linked to Rush for the Ages webpage has been added
[LITTERARY] Fixed grammar errors, names and confusing wordings
Thank you all for the love and support! May you find glory and greatness in your runs!
-PUNKCAKE Délicieux 🥞
Files
Rush_for_the_Ages_windows.zip
22 MB
Mar 28, 2022