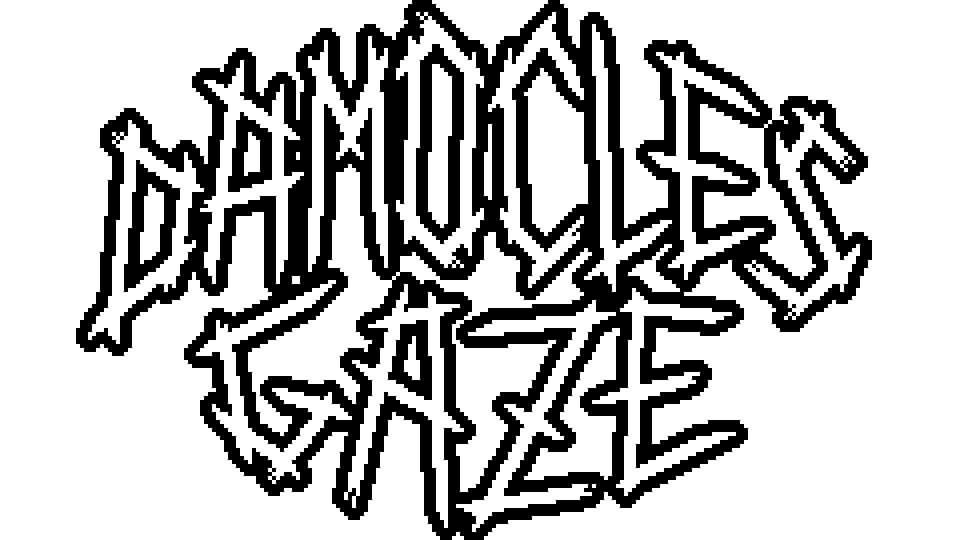 Damocles Gaze 👁
Damocles Gaze 1.1 Patch is up!
---
The first (and hopefully only) patch for Damocles Gaze is up!
It mostly fixes some annoying freeze issues that a few people were having. It also adds some various changes people have asked for, including game controller shoulders as alertnative to the triggers, two actual night-mode palettes, slower animation on enemy cards before statrting the level, better accuracy with the bomb launcher...
Here's the full change list:
Attempt to fix the freezes which happened for a few people
Reworked the level generation so that it never takes more than a few seconds
Made the Damocles sword a little more eye-catching at the end of the timer
Added explosions on the boss at the end of the timer
Increased accuracy of the bomb launcher
Faster ammo reload with the High Priestress
Slowed down the enemy cards sequence a little
Added 2 "night" palettes with much lower contrast
Added the PUNKCAKE palette
On gamepads, the shoulder buttons can now be used as alternative to the triggers
Thank you all for playing! May your runs be favorable! 👁
Rémy🍬
Files
damocles_gaze_windows.zip
132 MB
Oct 02, 2021